By Dan Healy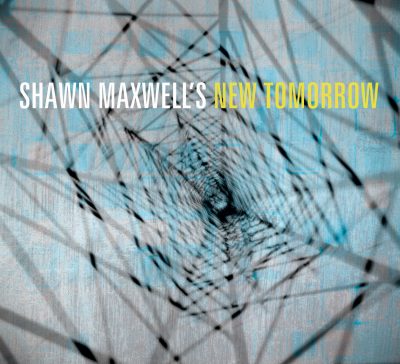 Maxwell's latest disc with his New Tomorrow Quintet is an exciting extension of his edgy group approach that we have heard on previous albums. On Maxwell's last album, Alliance, he used a larger ensemble complete with an unusual collection of instruments, including guitar, voice and French horn. On that work Maxwell used the larger ensemble to explore envelope-pushing odd meters in the context of interesting compositional textures and hues. The edgy odd meters are still very much present on New Tomorrow, except more within the context of funky, groove-based compositions. Although the funky odd meters hint at inspirational precedents, such as Steve Coleman and the Dave Holland Quintet, the album is very much a labor of love in Maxwell's own voice.
Interestingly, in this particular recording Maxwell has chosen to utilize a trumpet to round out the group, specifically when the album rotates between three exemplary Chicago jazz trumpeters: Victor Garcia, Chad McCullough and Corey Wilkes. Maxwell showcases his ample saxophone work with his piercing, muscular alto tone and fresh, angular lines. He demonstrates this aptly on "Embraceable Excuses," constantly generating unexpected twists and turns. Victor Garcia also turns in an emotive trumpet solo on this track with plenty of memorable trading between himself and Maxwell. McCullough and the leader engage in particularly superb dialogue on "Responsibility Run" and also excel on the deep funk groove of "Saturday Morning Dance." Corey Wilkes shines with a muted trumpet on the track "Throw Away Tune #2." Maxwell shows off his ample flute chops trading with McCullough on "Hitting Streak."
All of Maxwell's originals stand out. "Three Kinds of Heat" is one of the most memorable original compositions on the record, blending serpentine horn lines with a tight rhythm section groove. The playful "Whole Hearted Half The Time" provides an outstanding vehicle for the band too. This album is a highly recommended release in the funk vein from Maxwell.